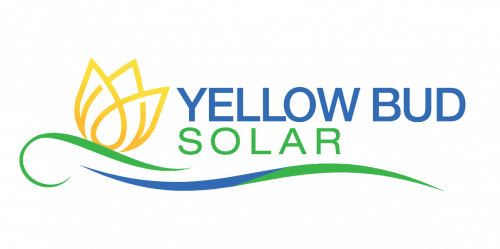 The Yellowbud Solar Project is a 274 megawatt (MW) solar photovoltaic electric generating facility proposed to be located in Ross County and Pickaway County, Ohio (the "Project"). The Project will span approximately 2,000 acres and will connect to the Biers Run to Circleville 138kv transmission line. The Project is anticipated to positively impact both the local economy and environment by producing significant tax revenue and other economic benefits for the area, and offsetting carbon dioxide emissions by an estimated 364,000 metric tons each year – the equivalent of taking approximately 85,000 cars off the road.
Public Participation and the Permitting Process
Under Ohio Law, electric generating facilities capable of producing 50 MW or more must apply for a Certificate of Environmental Compatibility and Public Need from the Ohio Power Siting Board (OPSB). This process provides for a single unified process by which facilities can obtain a certificate to operate. Generally speaking, the OPSB process includes a public informational meeting, submittal of certificate application, 60-day staff completeness review, application acceptance, OPSB Staff Review and Recommendation, public hearing, adjudicatory hearing, and certificate issuance/denial. The Project docket (link listed above) is the best way to stay informed about the Project, and a PDF of the certificate application will be available there upon submission. To request a paper copy of the application (production costs will be assessed), please contact Yellowbud directly. Paper application copies will also be available at to-be-determined public locations near the site.
Upcoming Meetings
No meetings are scheduled at this time. Stay tuned for information regarding dates and times for future public hearings. National Grid Renewables seeks to keep the public informed and is happy to answer questions at any time prior to or during the permitting process.
Public Information Meeting
Thank you to those who attended the public information meeting for the Project on June 22nd at 6:00 PM or 8:00 PM. We sincerely apologize for the technical difficulties to anyone who was not registered for the meeting and trying to access the live stream of the presentation at 6:00PM. For your convenience, we have posted a recording of the video at the link below that is accessible at any time. If you'd like to comment or ask any additional questions, feel free to give us a call: 740-200-2955, or email: [email protected]. We will continue to accept your comments and questions and are we are excited to move into the Ohio Power Siting Board permitting process.
Questions and Comments – Public Information Meeting
We received various questions and comments before, during, and following the Yellowbud public information meeting. We have provided a summary of comments and questions received, along with responses from the Yellowbud project team at the link below. We seek to be transparent about the project and hope that this Q&A document provides additional details regarding the project.
More Information
There are various other avenues for public participation throughout the permitting process. More information can be found via the OPSB website. If you have questions regarding the OPSB process or public participation, you can contact the OPSB directly:
Address:
Ohio Power Siting Board
180 E Broad St,
Columbus, OH 43215
Phone: (866) 270-6772
[email protected]
Please Contact Us for More Information:
Project Information Meeting
Details coming soon
*Calculations estimated based on National Renewable Energy Laboratory (NREL) JEDI Model and current state tax law for solar facilities. Subject to change.
ABOUT National Grid Renewables
National Grid Renewables is a leading North American renewable energy company based in Minneapolis, Minnesota, with satellite offices located throughout multiple states in the regions where it develops, constructs, and operates renewable energy projects. As a farmer-friendly and community focused company, National Grid Renewables repowers America's grid by reigniting local economies and reinvesting in a sustainable future. National Grid Renewables is part of the National Grid Ventures division of National Grid and has a portfolio of solar, wind, and energy storage projects located throughout the United States in various stages of development, construction and operation.