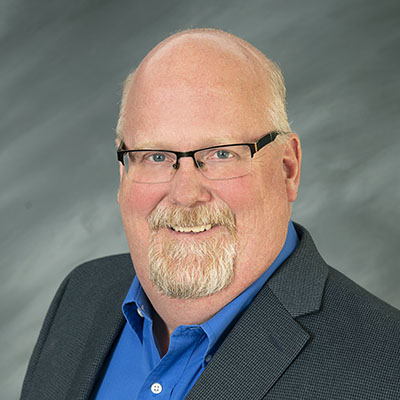 About the Author
Jay Delveaux
Land & Title Specialist
As a self-professed "dirt nerd," I enjoy being on-site, out on the land, and getting my hands dirty on the job. But it was a blast to trade a hard hat for a hair net and put in a morning of hard work helping to pack meals for Feed My Starving Children.
It made it all the more meaningful that the event was part of the 9/11 National Day of Service. After more than 20 years, September 11 has come to mean something different for everyone—but spending the day serving others is a great way to honor everything the day represents.
Turning raw ingredients into hearty meal packs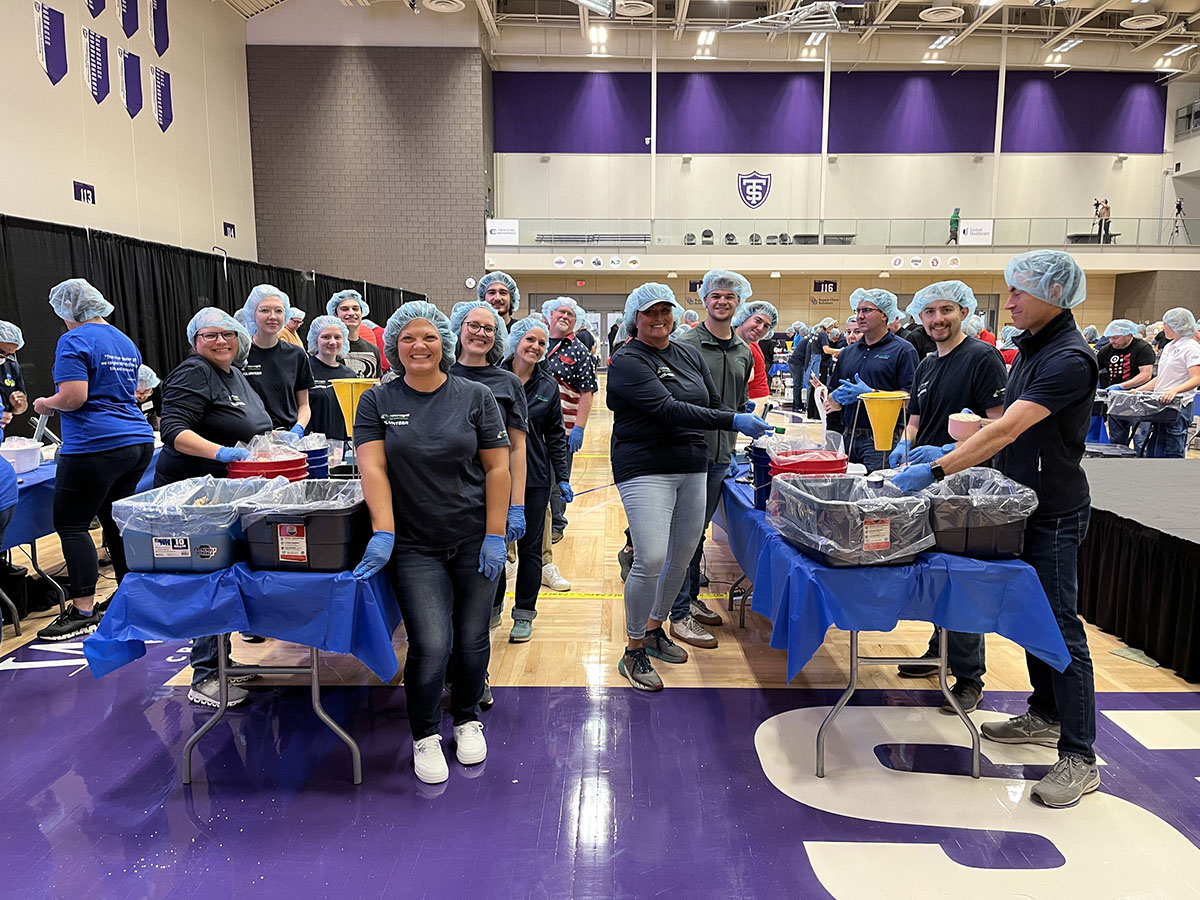 Two dozen of my colleagues from National Grid Renewables joined about 400 volunteers at the University of St. Thomas. We were packing up caramel apple oatmeal packages. On one side of the auditorium sat huge bags of oats, apples, cinnamon and sugar. In the middle were rows and rows of tables with volunteers putting these raw ingredients together. And on the other side, the finished product: boxes and boxes of four-meal packages.
As the morning went on, the bags of raw ingredients emptied out, and the stacks of meal packages grew. By the end, we'd put together more than 150,000 meals, ready to be shipped off to children and families in need around the country.
The toughest part: After spending all morning smelling cinnamon and caramel apples, it was hard not to want to sample the fruits of our labor!
Having fun doing good
I've volunteered with Feed My Starving Children before, but this was my first time at this particular event, and my first time since joining National Grid Renewables.
It was great to get to interact with colleagues outside of our normal work settings—most of whom I don't get to work directly with, and some I hadn't had the chance to talk with before. The atmosphere added to the fun: they had a DJ, we all looked great in our hairnets, and I thought it was the appropriate day to wear my button-down American flag shirt. We had fun doing good, and that's how volunteering should feel.
Walking the walk on community values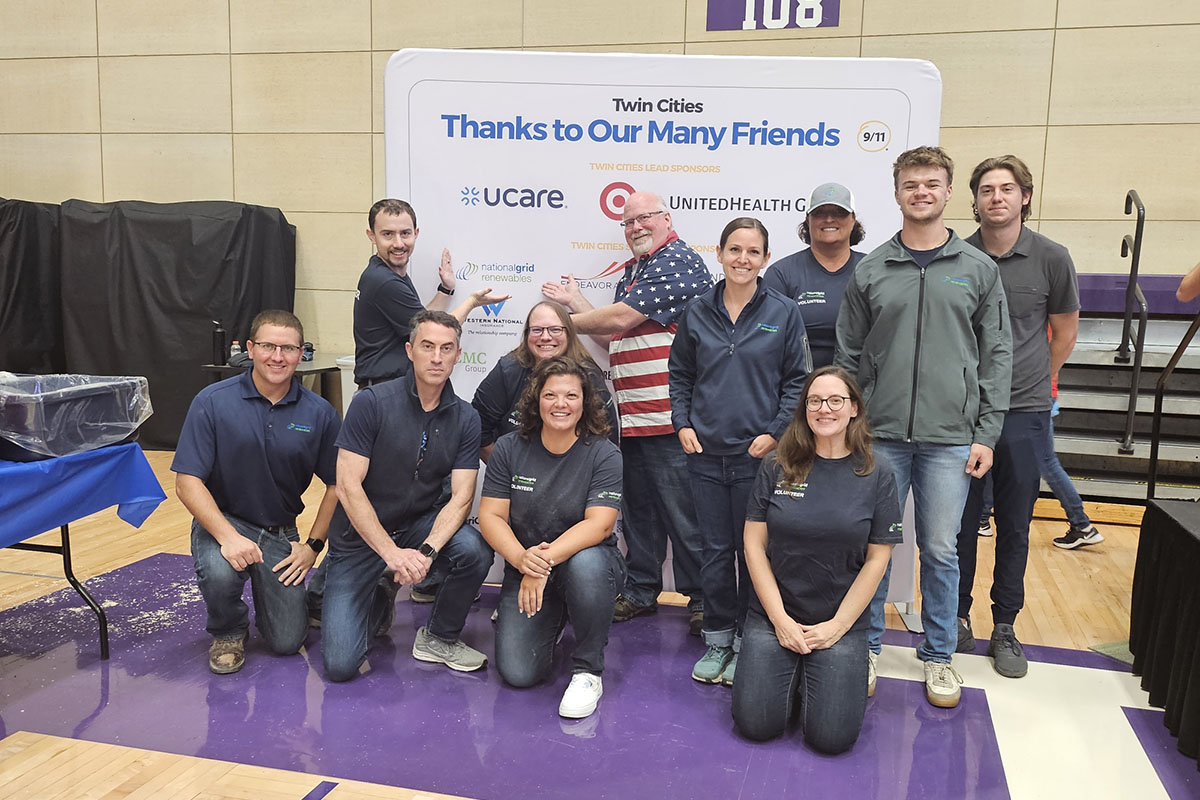 I'm happy to work for a company that cares enough to put their money (and time) where their mouth is with this kind of community support. Namely, being able to do volunteer work during work hours is a big deal. It really makes it a lot more practical for people with kids—and people with just plain busy lives outside of work—to be able to do these rewarding things.
It was also great to see huge volunteer groups from some of the major employers in the Twin Cities area. I'm proud to work at National Grid Renewables, but I'm also proud to live in a community where our biggest corporations share and show the same community-focused values.
Finding a way to get involved
At the end of the day, it means a lot to spend my time really making a difference in different ways. Because you see things on the news all the time—fire, flood, famine, poverty, etc.—and you think, "I'd like to help. But I'm not a firefighter. I'm not a nurse. I'd probably just get in the way." So a volunteer event like this gives more people the chance to get involved, to help, to make a difference in the lives of people that need it most.