About the Author
Shelby Jacobson Communications and Events Associate
I spend a lot of time thinking about new ways to create meaningful connections within our communities. This is partially due to the nature of my job: I work in communications and events that intricately involve our communities for National Grid Renewables. The consistent dedication to improving people's lives was apparent even before I joined National Grid Renewables, and continues to be a point of pride.
Recently, my colleagues and I had the opportunity to do just that by volunteering our time with Flavors of Our Community, a food pantry that operates as part of the Greater Twin Cities United Way. Over the course of one morning, we assembled 75+ boxes of food for families across the greater Twin Cities metro area. We also got a priceless lesson in the powerful connection between culturally authentic food and impactful community service.
Specific foods make for deeper connections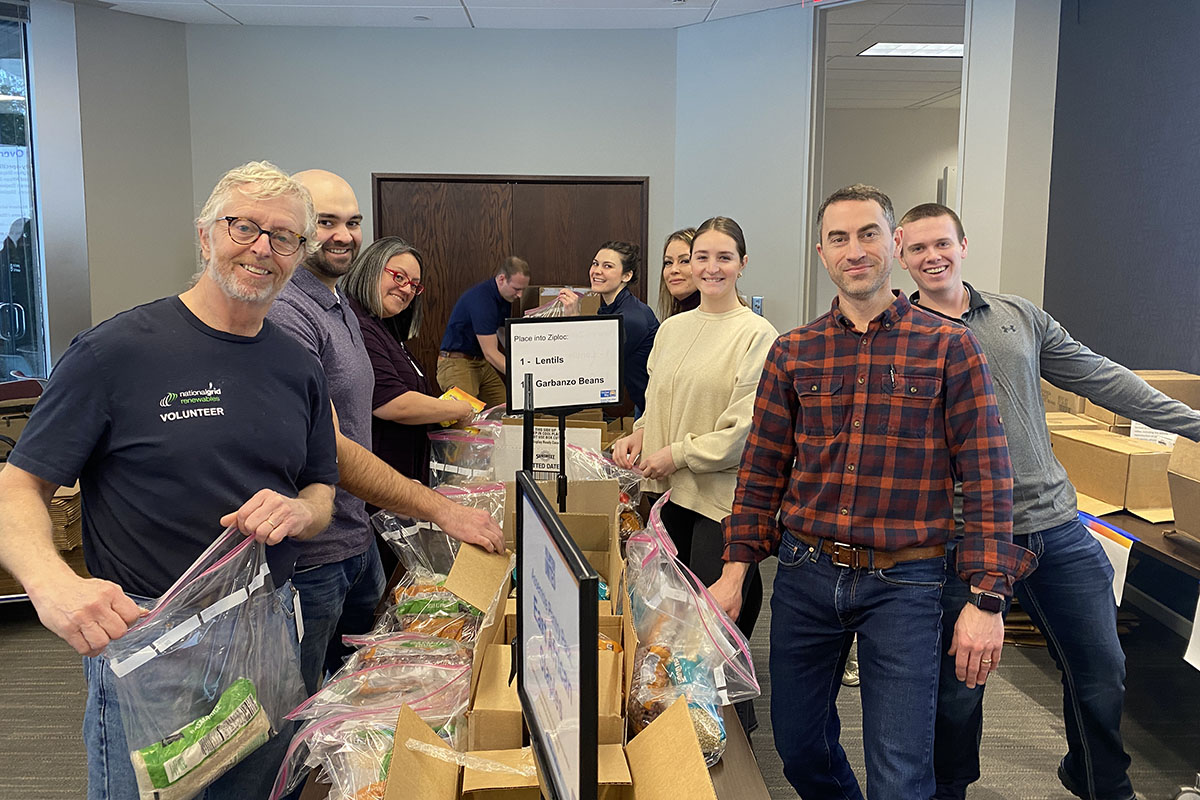 Food insecurity is not a one-size-fits all issue. It can impact families from all cultural backgrounds, each with their own specific cuisines and food customs. This often gets lost in food shelf efforts, if only because many food shelves' donations and resources lack culturally specific meals. Still, it makes sense to take these cultural factors into consideration whenever possible––doing so sends a clear message of respect and deepens the bond between everyone involved.
This is what makes Flavors of Our Community special. With the help of volunteers, they assemble and distribute culturally specific pantry packs that contain essential items and fresh foods that match up with the culinary norms of Latinx, Southeast Asian, Afghan, East African, and Indigenous families.
As I worked side by side with my colleagues, carefully building each pack with the necessary items, I couldn't help but feel a connection with the food's eventual recipients. Every package of rice, maseca flour, dates, dried lentils, and curry powder encouraged us to take a moment and recognize the incredible diversity of the Twin Cities. Our beautiful mosaic of world cultures is one of our greatest assets—and this was an amazing opportunity to put that belief into practice.
The extra mile mindset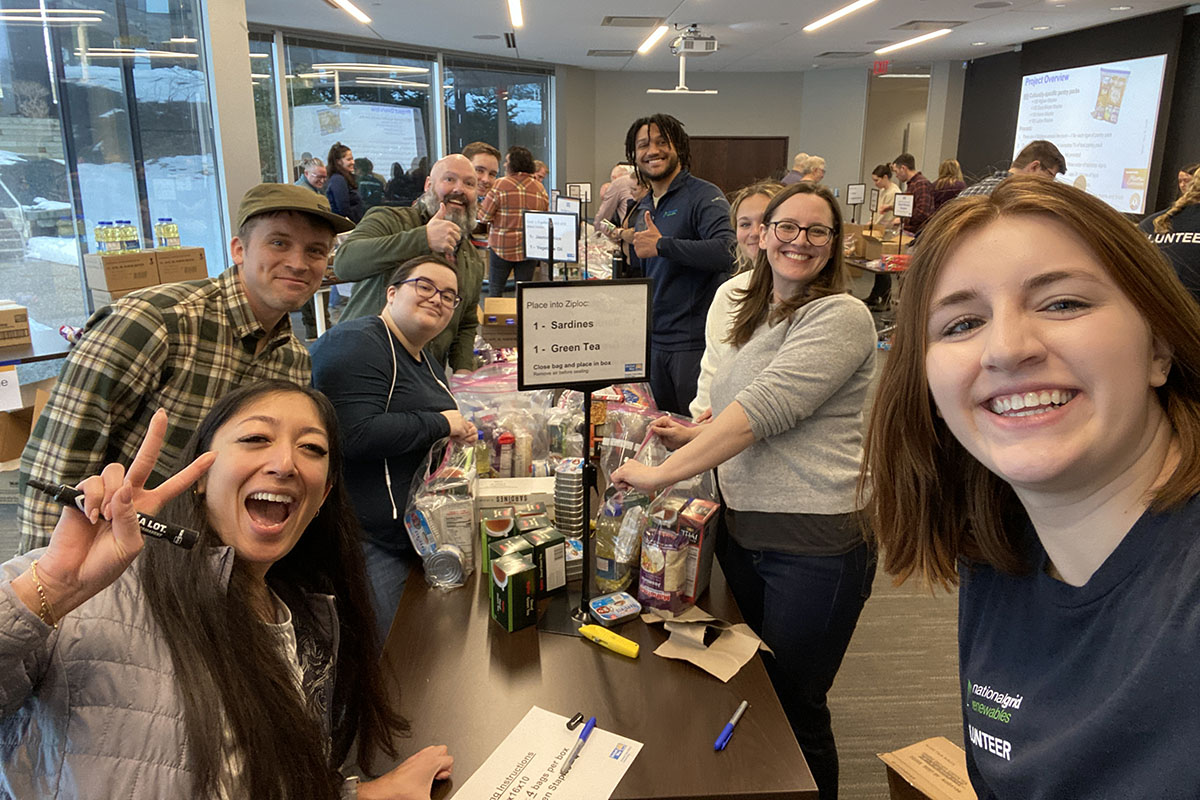 Giving back takes all forms, and every type of service carries real value. But reflecting on my experience with Flavors of Our Community, I'm struck by the immense difference made by going the extra mile. By catering their pantry packs to the cultural backgrounds of the families they serve, Flavors of Our Community demonstrates the impact of going above and beyond. They recognize and honor the intricate tapestry of culinary traditions in Minnesota, and they use this cultural wealth to connect Minnesotans of all backgrounds.
When we returned to the office after volunteering, the enthusiasm among our National Grid Renewables team was palpable. One of my colleagues noted that the food she packed aligned with the food she grew up eating, which made the experience extra special for her. My hope is that the food she packed made some lucky families feel extra special, too.
Going that extra mile is more than a saying at National Grid Renewables; it's something we put into practice every day.
From environmental initiatives to community donations and active local engagement, we continually strive to do more. Our approach to volunteering and engaging in our communities is really an extension of this mindset. We don't just aim to do good—we aim to do better, every single day.