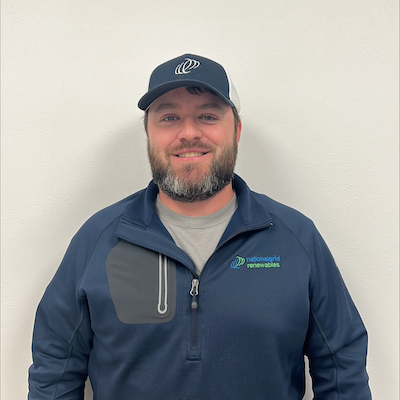 About the Author
Marcus Sattler
Plant Manager – Crocker Wind Farm
As plant manager of National Grid Renewables' Crocker Wind Farm in Crocker, South Dakota, one of the best parts of my job is getting to actively engage and support the surrounding community in impactful ways. It's a top priority for the company to establish ourselves as a valuable and trusted part of our project communities — from Day 1 through the fully 20- or 30-year project lifecycle. The Crocker Wind Farm was a unique challenge in this regard: We got up and running in the spring of 2020 — just as the pandemic shut down any hopes for face-to-face engagement. COVID put a damper on our efforts at outreach and engagement through 2021 and into 2022.
So, to make up for lost time, we recently hosted a big open house at the wind farm. We got the word out every way but carrier pigeon — email and snail-mail, flyers, word of mouth — and it paid off: About 60 people from the community came to meet us and look around.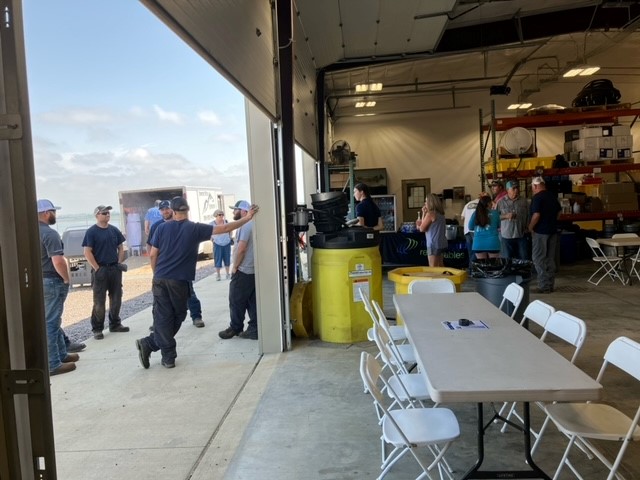 We chatted with people as we enjoyed some delicious burgers and brats catered by the local town bar. People toured our facilities, saw how the monitoring systems work, and what a normal day looks like for us. These are people who enjoy knowing how things work, and it was fun to see their interest.
That was just a few weeks ago, and I've already seen the impact: When people call, it starts off on a much more personal level right away. It's, "Hey, Marcus. It's Ted. How's it going?" They know they're not talking to a corporation; it's a person they know.
Supporting essential community services
Along with the open house, we were also able to make several donations, including one to the fire department of nearby Bradley, SD, population 103. Coming from a small town, I know that these volunteer fire departments are incredibly important, but often have to scrape by on funding. We presented them with a big novelty check, which they loved. I can't wait to do it again next year.
We also donated to the Clark County ambulance department for a new GPS tracking system for their single ambulance. When you're trying to locate people in an emergency situation in a rural area, you can't just go off a simple street address, so a system like this could really save lives.
Next year, we're adopting the seven miles of state highway that runs through our wind farm. We'll be responsible for keeping the roadway and the ditches clean and safe for the community.
At the open house, school leaders also asked if we could bring students on-site for tours and present in classrooms. I think it's important to teach young people about opportunities in renewables, or in any of the trades. We want to show kids how wind farms work, what people do on the site, and how they might one day work on a project like this right in their own backyards.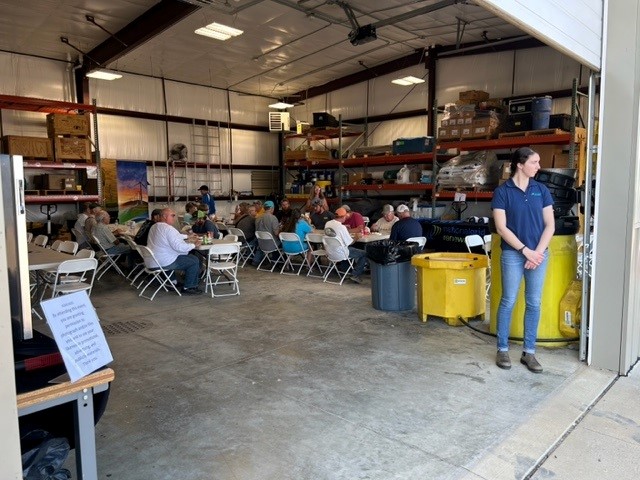 Empowering employees to make community impact
All three National Grid Renewables employees here on-site are from small-town South Dakota. So, it's rewarding to not just get involved, but be empowered to choose where and how we get involved to make sure it's most meaningful for the community.
On a broader level, working for a company that truly wants to be part of the community is really important for me. Growing up, it would've been amazing for me to benefit from these kinds of donations and engagement. For example, I remember our baseball field was a little rough growing up — and in 2019, we were able to donate to help improve the local baseball field.
Being able to make real, personal impacts on communities — it's a huge part of why I work at this company.