East Meets West (EmW) Conference (NAEMA Spring Conference)
The North American Energy Markets Association (NAEMA) and Xcel Energy Services, Inc. (Xcel) are pleased to announce a new collaboration: NAEMA will assume the planning and operation of the East Meets West (EmW) conference with Xcel as the 2023 primary Conference sponsor.
As one of the premier networking events in the power market, EmW is consistent with NAEMA's mission of promoting a vibrant energy marketplace. For NAEMA's Members, the EmW event is in addition to our line-up of Spring and Fall Conferences, regional receptions and topical webinars, while providing an opportunity for building new relationships between eastern and western market participants.
Panel: Navigating the Path to Opportunities Through Decarbonization
Wednesday, February 1 | 4:15 – 5:30 pm
Panelists
Robert Day; Evergy
John Larkey, National Grid Renewables
Brandon Stanislaus – Vistra Corp.
Gene Marini – Bank of America
Bret Estep, NAEMA Board of Directors (moderator)
Meet a Member of Our Team at the Conference!
Senior Director - Power Marketing
Vice President - Origination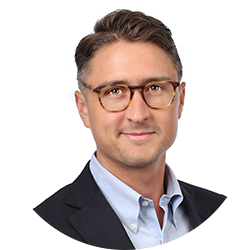 Senior Manager, Origination
Director - Power Marketing
Vice President - Power Marketing